ANNOUNCEMENTS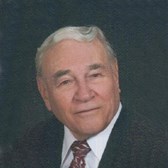 Father of classmate Ron Rennell
Russell E. Rennell, 92, passed away on June 8, 2018. Born in North Adams, MA on January 8, 1926, he was the son of the late Charles and Edna (Kamerer) Rennell. Russ was a World War II veteran and proudly served his country in the United States Army from 1944 – 1946. He then worked for 37 ½ years at Pratt and Whitney Aircraft in East Hartford as a Quality Controller, retiring in 1989. For many years, Russ was also a member of the American Legion Post 293 in East Longmeadow and served as Chaplain. Russ was a faithful communicant of St. Mark's Episcopal Church in East Longmeadow. In his spare time, he enjoyed hunting, fishing, golfing and going to the East Longmeadow Senior Center where he enjoyed playing pool. Besides his parents, Russ was predeceased by his siblings, twins Charles Rennell, Jr and Ruth Phifer. To cherish his memory he leaves, his loving wife of 67 years, Elizabeth (Row) Rennell; son Ronald Rennell and his wife Vicki; daughter Lorraine Guberski and her husband Allan; grandchildren Stacy Moran and her husband Michael, Jeffrey Rennell, Heather Wheeler and her husband Jim; great grandchildren Jacob, Noah, Hannah, Hailey, and Hudson; sisters Doris Denesha, Elaine Baner and Carolyn Bouchard as well as many nieces and nephews. Family and friends are invited to gather on Thursday, June 14, 2018 from 11 a.m. – 1 p.m. at St. Mark's Episcopal Church, 1 Porter Road East Longmeadow followed by a service at 1 p.m. Burial with military honors will be held at 3 p.m. at the Massachusetts Veterans' Memorial Cemetery. The family wishes to extend a special thank you to Baystate Hospice and the staff at Wingate in East Longmeadow for their care and compassion. In lieu of flowers, memorial contributions may be made to St. Mark's Episcopal Church or to a charity of one's choice.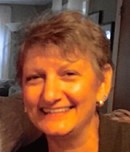 Sister of classmate Rick Villamaino
Katherine Mary (Villamaino) Cronin passed away peacefully in the comfort of her home surrounded by her loving family on May 26, 2018 after a courageous 5 year battle with Metastatic Breast Cancer. She was 54. Born in Springfield on April 8, 1964 to the late Enrico Sr. and Carmella (Zuccala) Villamaino, Kathy was raised in East Longmeadow and attended East Longmeadow public schools. She was a graduate of American International College and earned her Bachelor of Science Degree in Elementary Education. Kathy's education enabled her to pursue her passion for teaching and mentoring the young. She touched the hearts of and provided loving guidance to countless children in western Massachusetts throughout her career in the East Longmeadow, West Springfield and Southwick school systems. Steadfast and determined, yet selfless in all she did, her proudest accomplishment in life was being able to share with her husband David in the raising of her only child Thomas, whom she adored and was extremely proud of.
Kathy enjoyed spending time with family and friends as well as vacationing during the summer, preparing home cooked meals, entertaining for the holidays, going to the casino & concerts and playing cards – particularly pitch on Thursday nights with her sisters and cousins. She loved watching the New York Yankees with her son Thomas and she wanted him to know that she'll be at all the Yankees games with Papa to share in a grand old time.
Kathy is survived by her loving husband of 27 years, David Cronin, her son Thomas Cronin of East Longmeadow and his girlfriend Stephanie Ferreira of Ludlow, siblings Teresa Lalli of Feeding Hills, Enrico "Ricky" Villamaino, Jr. and his partner Nancy Raduca of Enfield, CT, Vincent Villamaino and his wife Anne-Marie (Borden) of Hampden, Margaret Pietroniro of Springfield and David Villamaino and his wife Teresa (Raby) of East Longmeadow as well as many nieces and nephews. Besides her parents, she was predeceased by two brothers in law Sergio Bruno Lalli and Luigi Joseph Pietroniro.
David and Thomas would like to extend special thanks to Kathy's siblings as well as family members Gary Villamaino, Richie Chelli, Jeannie Giovanini, Joanne Nichting, Nancy Gagnon, Nicole Stratton, Anna Calvanese, Dena Calvanese, Madison Villamaino, Katie Villamaino and Teresa Villamaino for the countless hours they spent with Kathy over the last 8 months providing love and support for her on a daily basis. As well, the entire family would like to thank Dr. Grace Makari-Judson and the staff at the D'Amour Center for Cancer Care for the quality and compassionate care they provided for Kathy over the past 5 years. In addition, the family would also like to extend their sincere thanks to Carolyn, Deb & Maria from Baystate Hospice for the loving and compassionate care they provided for her these past few months.
Family and friends may meet for Kathy's Funeral Mass on Friday, June 1st at 10:00 AM at St. Michael's Church, 128 Maple St., East Longmeadow. Burial will follow in Springfield Street Cemetery, Agawam. Visitation will be held on Thursday from 3:00 – 7:00 pm at Wilbraham Funeral Home, 2551 Boston Rd., Wilbraham. In lieu of flowers, memorial contributions in Kathy's name may be made to the Carmella R. Villamaino Scholarship Fund, c/o Monson Savings Bank, 15 Somers Rd., Hampden, MA 01036.

Father-in-law of classmate Dan Lawson
Leno Repossi, 92, of East Longmeadow, passed away peacefully on Tuesday, May 29, 2018 at his home surrounded by his loving family. Born in Feeding Hills, MA on September 23, 1925, he was the son of the late Emilio C. and Erminia A. (Bassini) Repossi. Leno grew up in Agawam before moving his family to East Longmeadow in 1965. He proudly served as a US Marine in WWII. He worked for the Springfield Republican for most of his career as a Stereotypist. Leno was the biggest Red Sox fan around and enjoyed watching the Boston Bruins as well. He loved to golf in his younger years and was a serious Pitch and Pinochle card player. He had many interests and hobbies, but the love of his life was his beloved wife Dolly. To say he cherished every moment they had together would be an understatement. Besides his wife of 65 years, Florence (Dolly), he is predeceased by his step-brother and step-sister, Leo Tonelli and Fern Binelli. Leno leaves to cherish his memory his two devoted daughters, Judy Blackwell of East Longmeadow and Beverly Lawson and husband Dan of Agawam; 3 grandchildren, Nikki Hawley and husband Pat, Kristen Quinn and husband Dave, and Jill Lawson and her fiancé Tim Rogers; 5 great-grandchildren, Kayden, Meagan, Ethan, Malia, and Declan; his sister, Mary Spinelli of Feeding Hills; and several nieces and nephews.
His family will receive friends and relatives on Monday, June 4, from 4-6 PM at the Agawam Funeral Home, 184 Main St., Agawam. His Funeral Service will take place on Tuesday, June 5 at 9:30 AM, at St. David's Episcopal Church, 699 Springfield St., Feeding Hills. Everyone is asked to meet directly at the church. Burial with Military Honors will follow in the Massachusetts Veterans' Memorial Cemetery, Agawam.
---
Just a quick reminder.....for those who would like an abbreviated class directory, please use the "contact us" button on the upper right hand of the home page. This listing has classmate names and addresses only. There are no emails shared or phone numbers shared. There are also a small number of people who requested that all of their information remain private. I will not divulge anyone's personal information without their permission. I will gladly contact a classmate for you and ask how (or if) they would like to be contacted. Please do not share their info with anyone else without their permission. Thank you.
---
---
How to Join
(It's free.........)
If you graduated from East Longmeadow High School in 1971, your name appears in the menu at the top of the page under the tab labeled "Classmate Profiles." Find your name, click on it, and you will be brought to the "Join Here" link. Follow the instructions on that page. If you have any questions, click on the "Contact Us" link at the top right of the home page. When you find your name on the Classmates list to create your profile, please include a narrative about your life since Graduation Day, June 15, 1971. Guest members are listed at the bottom of the profiles page. Thank you very much.
---
---
---
Please visit the other ELHS class pages on the Class Creator website. They contain a wealth of information, pictures, videos, recollections and much, much more. Offered are: 1964, 1970 and 1974. I extend a huge debt of gratitude to those class administrators for doing all the hard work for the rest of us to enjoy.