ANNOUNCEMENTS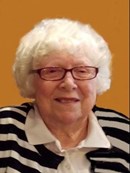 Mother of classmate Debbie (Angers) Ellison
Nancy (Johnson) Angers, 90, a longtime resident of East Longmeadow, died in Concord, NH on December 10, 2019. Nancy Louise Johnson was born in Springfield to Norma Colton Johnson and Francis Ira Johnson on September 25, 1929. She grew up in Longmeadow and attended Commerce High School in Springfield and then Mount Ida Junior College in Newton Center, MA. She went on to teach kindergarten at the Springfield Day Nursery until she became the beloved wife of Pierre "Pete" A. Angers II on 11/24/1951. They were married for 53 years until Pete's death in 2004. Nancy volunteered for 20 years at Wesson Women's Hospital while raising their children and was a member of First Congregational Church in East Longmeadow where, as part of the Deborah group, she was involved in church suppers and bazaars. She was a devoted mother of 3, blessing her children with many useful life lessons and love. Nancy and Pete had a wonderful life together, sharing dinner every weekend with the same group of old friends, traveling together around the world and doting on their 4 grandchildren. In recent years she enjoyed living in Concord, NH where she welcomed her first great grandchild, Clarke Angers Craigen. She will be missed by her children and their families, her daughter Julie Stenning and her children, Christopher Stenning and Emily and Matt Hughes all from Rhode Island and her daughter Deb Ellison, her husband Kurt Ellison of NY and NH and their children, Kate Craigen, her husband Bradford Craigen and their child Clarke and Andrew Ellison and his wife Corinna Bauer, all from the Boston area. She is also survived by her sister Susan Kilburn of East Longmeadow and Susan's children and their families, Beth and Donald Kipetz of Connecticut and their children Alex his wife Jessica and their child Elyse Kipetz and Genna Kipetz of California, Jonathan Kilburn and Clare Doyle and their children, Ciara and Brona Kilburn of Vermont and Nancy Celentano of East Longmeadow. In addition to her parents and husband, she was also predeceased by her dear son, Laurent Arthur Angers on July 24, 2013. A Memorial Service will be held at 1pm on Saturday, December 14th at Hafey Funeral Home, 494 Belmont Avenue, Springfield, MA. There are no calling hours and burial will be held at a later date. www.hafeyfuneralservice.com.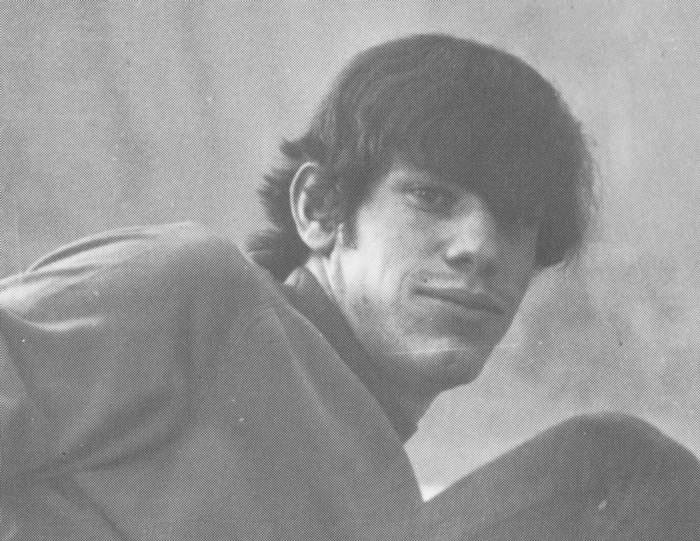 Classmate Peter M. Boucher
Peter passed away suddenly on December 3, 2019 at the age of 66. He was involved in the family business, Norris Trailers, for many years. As no obituary was published, I cannot add any other personal details that I have no knowlege of. He left behind his wife, Linda, children and grandchildren. He is also survived by a brother, Michael and a sister, Christine. He was predeceased by another sister, Barbara. Pete was also the cousin of another classmate, Dan Kennedy, as their mothers were sisters.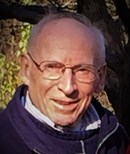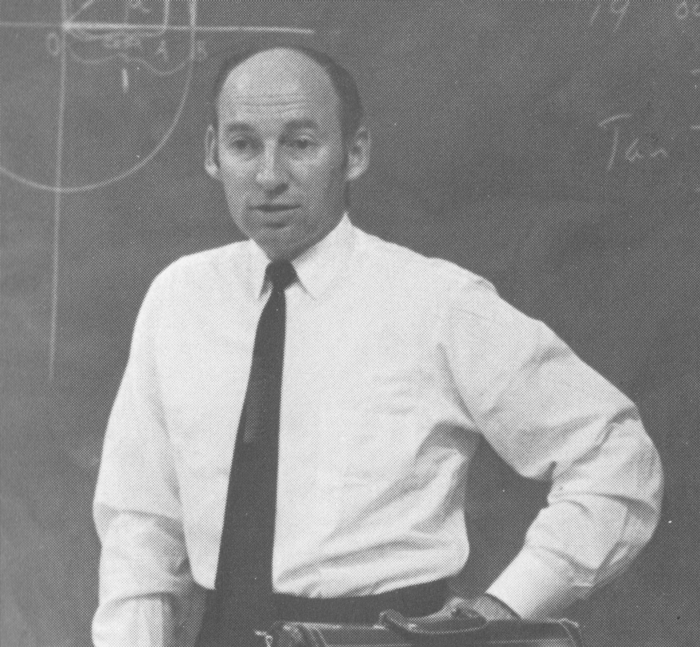 Mr. M. Thomas Mann-teacher
Manford T. Mann, 89, entered into eternal rest on Monday, November 11, 2019 at the Soldiers Home in Holyoke. Born in Springfield, son of the late Murdock and Anna (Doherty) Mann, he lived in Longmeadow for over forty years and previously lived in Springfield. Tom went to Sacred Heart Elementary School, and was a graduate of Cathedral High School and received his Master's Degree in Education from American International College. He was a teacher in East Longmeadow School System for forty years. Tom was a member of the Springfield Boys & Girls Club, the Chicopee Lodge of Elks and a lay minister at the former St. Joseph's Church in Springfield. Tom enjoyed ballroom dancing with his late wife Claire, bowling, baseball, spending time on Cape Cod and was on the Rowing Team throughout college. He also loved spending time with his grandchildren and attending his granddaughter Ally's softball games. His wife, Claire E. (Papineau) Mann died on July 20, 2017. Tom leaves his son, Paul T. Mann of Longmeadow and Harwich, MA, a daughter and her husband, Michele and James Shea of Franklin and Dennis Port, MA, and two grandchildren, Emily and Allison Shea. The calling hours will be Monday, November 18, 2019 from 4-7pm at the Browne Memorial Chapels, 43 Shaker Road, Enfield. The Funeral Service and Burial will be private in the Massachusetts Veterans Memorial Cemetery Agawam, MA. Donations may be made to the Soldiers Home of Holyoke, 110 Cherry Street, Holyoke, MA 01040. For online condolences, please visit www.brownefuneralchapel.com.
---
Just a quick reminder.....for those who would like an abbreviated class directory, please use the "contact us" button on the upper right hand of the home page. This listing has classmate names and addresses only. There are no emails shared or phone numbers shared. There are also a small number of people who requested that all of their information remain private. I will not divulge anyone's personal information without their permission. I will gladly contact a classmate for you and ask how (or if) they would like to be contacted. Please do not share their info with anyone else without their permission. Thank you.
Nancy
---
---
How to Join
(It's free.........)
If you graduated from East Longmeadow High School in 1971, your name appears in the menu at the top of the page under the tab labeled "Classmate Profiles." Find your name, click on it, and you will be brought to the "Join Here" link. Follow the instructions on that page. If you have any questions, click on the "Contact Us" link at the top right of the home page. When you find your name on the Classmates list to create your profile, please include a narrative about your life since Graduation Day, June 15, 1971. Guest members are listed at the bottom of the profiles page. Thank you very much.
---
---
---
Please visit the other ELHS class pages on the Class Creator website. They contain a wealth of information, pictures, videos, recollections and much, much more. Offered are: 1964, 1970 and 1974. I extend a huge debt of gratitude to those class administrators for doing all the hard work for the rest of us to enjoy.