ANNOUNCEMENTS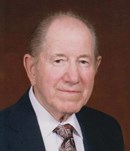 Father of Classmate Patricia (Vecchiarelli) Aleks
Frank F. Vecchiarelli, beloved husband, father, grandfather, great-grandfather, brother and uncle died just shy of his 90th birthday in the loving arms of his family at his home. Frank was the son of Italian immigrants born November 16, 1928 in Springfield to the late Pasquale and Angelica (Pallota) Vecchiarelli. Frank graduated in 1945 from Springfield Trade School and enlisted in the Army National Guard where he served for 13 years in the reserves attaining the rank of Master Sergeant. He became a successful business man, founder and owner of Frank's Auto Service in East Longmeadow beginning in 1962 until his passing. A devout Catholic, Frank was an active member of St. Paul the Apostle Church. He was a Knight of Columbus and a member of the Italian American Veterans' Club. He loved to golf and was an avid Red Sox and Patriot fan. Above all Frank was a wonderful family man who was quick with a smile, patient and soft spoken. He will be greatly missed by the love of his life, his wife of 66 years, Evelyn (Morin) Vecchiarelli; his daughters, Patty Aleks and her husband Charley of East Longmeadow, Tina Dumond and her husband Stan of Edgewater, FL, and Linda Corish and her husband Michael of Monson. He was "Pop" to his treasured grandchildren, Kathy and her husband Joe, Alyssa and her husband Joe, John and Meghan. His cherished great-grandchildren, Briana, Kristina, Aubree, Noelle and Remy will miss their "Poppa". He also leaves his sister, Philomena Miller of East Longmeadow; and numerous nieces and nephews. In addition to his parents, Frank was predeceased by his brothers, Angelo, Anthony, and Carmino Vecchiarelli; and his sisters, Rose Rinaldi and Elizabeth DiBella. Family and friends are invited to attend visiting hours on Saturday, November 3rd from 9-11AM at Forastiere Smith Funeral and Cremation, 220 North Main St., East Longmeadow followed by a funeral procession to St. Paul the Apostle Church for a funeral Mass at 12PM. Interment will follow in Gate of Heaven Cemetery. Donations in Frank's memory may be made to Shriners Hospital for Children, 516 Carew Street, Springfield, MA 01104. For more information or to leave a condolence for the family please visit: www.forastiere.com.

Husband of Classmate Susan (Hiller) McCormack (deceased)
James L. McCormack, 75, passed peacefully on Friday, September 28, 2018 at Baystate Medical Center with a full-head of beautiful, silver hair that he was so proud of. Born in Springfield to the late Bernard and Marcia (Pierson) McCormack, a graduate of Cathedral High School, he served honorably in the Army during the Vietnam War. He worked as a chef for most of his career including dining service at WNEU and AIC, IHOP, Papa Ginos, catering, and after retirement in the kitchen at the E.L. Senior Center. Jim was predeceased by the love of his life, his wife Susan (Hiller) McCormack in 2009. He is survived by his children: Kevin McCormack of Westfield; Lori Gauthier and husband Jeff of Newark, NY; Jill Monson-Bishop and wife Jennifer of Springfield; and Scott Monson and wife Lisa of Suffield, CT; brother John "Jack" McCormack and wife Joyce of Nevada; sister Nancy McCormack of Chicopee; sister Rosemary Waite and husband Rick of Millbury, MA; grandchildren Vanessa, Edgar, Trisha, Aaron, Tyler, and Connor; and fur-grandkids: Max, Vinnie, and E.J.; many nieces and nephews; life-long friends; his newest pal and housemate, Janet Pevehouse; and a family lineage tracing back to Sligo, Ireland. He was an avid sports nut, loved fantasy sports, Buy One Get Two Free days at the grocery story, eating or cooking great food, and 1950's music.

The funeral was held Wednesday, October 3 at 9:30 am from Wilbraham Funeral Home followed by a Celebration of Life Service at 11 am at East Longmeadow United Methodist Church, 215 Somers Rd., East Longmeadow. Burial will follow in Greenlawn Cemetery. Calling hours were held Tuesday from 4 – 7 pm at Wilbraham Funeral Home, 2551 Boston Rd., Wilbraham. In lieu of flowers, memory lamps, mementos, etc. PLEASE consider a donation to Lions Club of East Longmeadow, 25 Greenacre Lane, East Longmeadow, MA 01028.
---
Just a quick reminder.....for those who would like an abbreviated class directory, please use the "contact us" button on the upper right hand of the home page. This listing has classmate names and addresses only. There are no emails shared or phone numbers shared. There are also a small number of people who requested that all of their information remain private. I will not divulge anyone's personal information without their permission. I will gladly contact a classmate for you and ask how (or if) they would like to be contacted. Please do not share their info with anyone else without their permission. Thank you.
---
---
How to Join
(It's free.........)
If you graduated from East Longmeadow High School in 1971, your name appears in the menu at the top of the page under the tab labeled "Classmate Profiles." Find your name, click on it, and you will be brought to the "Join Here" link. Follow the instructions on that page. If you have any questions, click on the "Contact Us" link at the top right of the home page. When you find your name on the Classmates list to create your profile, please include a narrative about your life since Graduation Day, June 15, 1971. Guest members are listed at the bottom of the profiles page. Thank you very much.
---
---
---
Please visit the other ELHS class pages on the Class Creator website. They contain a wealth of information, pictures, videos, recollections and much, much more. Offered are: 1964, 1970 and 1974. I extend a huge debt of gratitude to those class administrators for doing all the hard work for the rest of us to enjoy.