ANNOUNCEMENTS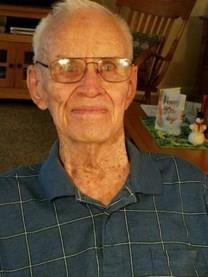 Father of classmate Donald Hanson
.
---
Russell Edwin Hanson, born October 19, 1924 in Springfield, MA, passed away February 8, 2019 of natural causes. He served on CV-17 USS Bunker Hill during World War II, was an accomplished violinist, and a master wood patternmaker. He and his wife of 70 years Mabelle designed and built their home on Fairview Street in East Longmeadow, MA, and in it raised their 3 children, Edna, Don and Ken. He and May retired to Plant City, FL in 1986. He is survived by his loving wife Mabelle; 3 children, Edna (with William), Donald (with Michelle), and Kenneth (with Nancy); 4 grandchildren, and 5 great grandchildren. He was predeceased by his sister Astrid, and parents Edwin & Walborg Hanson. His life will be celebrated by his family in a private event. In lieu of gifts, donations can be made to the Navy Historical Foundation at www.navyhistory.org.
---
Just a quick reminder.....for those who would like an abbreviated class directory, please use the "contact us" button on the upper right hand of the home page. This listing has classmate names and addresses only. There are no emails shared or phone numbers shared. There are also a small number of people who requested that all of their information remain private. I will not divulge anyone's personal information without their permission. I will gladly contact a classmate for you and ask how (or if) they would like to be contacted. Please do not share their info with anyone else without their permission. Thank you.
---
---
How to Join
(It's free.........)
If you graduated from East Longmeadow High School in 1971, your name appears in the menu at the top of the page under the tab labeled "Classmate Profiles." Find your name, click on it, and you will be brought to the "Join Here" link. Follow the instructions on that page. If you have any questions, click on the "Contact Us" link at the top right of the home page. When you find your name on the Classmates list to create your profile, please include a narrative about your life since Graduation Day, June 15, 1971. Guest members are listed at the bottom of the profiles page. Thank you very much.
---
---
---
Please visit the other ELHS class pages on the Class Creator website. They contain a wealth of information, pictures, videos, recollections and much, much more. Offered are: 1964, 1970 and 1974. I extend a huge debt of gratitude to those class administrators for doing all the hard work for the rest of us to enjoy.