ANNOUNCEMENTS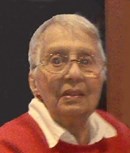 Mother of classmate Cindy (Robbins) Waymaster
Hilda "Pat" R. (Souza) Robbins Pszczola, 93, beloved wife of James A. Robbins who predeceased her in 1969 and later by her second husband, John Pszczola, passed away peacefully on Wednesday, November 21, at Mercy Medical Center in Springfield. Born on December 28, 1924 in New Bedford, MA, a loving daughter of Antonio M. and Diolinda (Rocha) Souza, she was raised and educated in New Bedford, before becoming a longtime resident of East Longmeadow. Pat held a variety of jobs throughout her working career from working as a clerk to working as a caterer. She had a multitude of talents that could be applied to any task. Pat along with her family enjoyed playing cards and an assortment of board games. She was considered by her family as a happy and care free person. Pat enjoyed happy hour with her friends and loved to dance, whether it was ballroom or contemporary. In her youth, she also enjoyed roller skating. Pat leaves behind her beloved daughters, Susan Dilley of Chicopee and Cynthia Waymaster and her husband, John, of Caseville, MI; her four cherished grandchildren, David J. Lesure of Springfield, Tracey Truman of Norwood, MA, Jennifer Homan of Detroit, MI and Michelle Rinaca of Sarasota, FL; and eleven great grandchildren, Ashley, Avarey, Dylan, Zacharey, Jessica, Lauren, Sierra, Savanah, Lacey, Kyle, and Riley; and numerous nieces and nephews. In addition to her parents and husbands, she was also predeceased by her brother, Alfred Souza and sister, Florinda "Suzy" Reed, and her longtime companion, Harry Simard. A private burial will be held for Pat at a later date at Sherman Cemetery in Rochester, MA. There are no calling hours. Hafey Funeral Service has been entrusted with the arrangements. In lieu of flowers, donations in Pat's name may be made to East Longmeadow Council on Aging, 328 N. Main St., East Longmeadow, MA 01028 or to a charity of one's choice.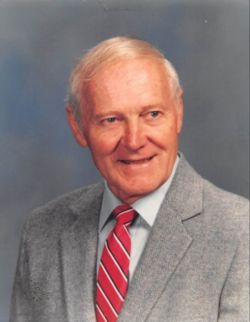 Father of classmate Judi (Douglas) Rodgers
Robert James Douglas, 92, died peacefully on Sunday, November 18, 2018 at Baystate Medical Center with his family by his side. Born in Manchester, CT, he was the only child of the late Robert S. and Emma (Borst) Douglas. Robert was a proud Navy Veteran of World War II, serving in the Pacific on the USS Mona Island. He continued to attend ship reunions every year. He was employed by Sears, Roebuck and Company for 38 years. He is survived by his beloved wife of 68 years, Cora (Holley) Douglas, and their children: James (Dorothy), Judith Douglas Rodgers (Jonathan) and John (Laurie). He also leaves his four grandchildren: Matthew, Andrew and Jeffrey Douglas and Sara Douglas Harrison and his four great-grandchildren: Timothy and Aaron Douglas and Braxton and Evan Harrison. Robert's Memorial Service will be held on Saturday, December 1, 2018 at 1:00 p.m. at the First Congregational Church of East Longmeadow. There will be no calling hours and burial will be private. Wilbraham Funeral Home is in charge of the arrangements. In lieu of flowers, memorial contributions may be made to the First Congregational Church, 7 Somers Rd., East Longmeadow, MA 01028; Salvation Army, 170 Pearl St., Springfield, MA 01105; or to the Springfield Rescue Mission, 10 Mill St., PO Box 9045, Springfield MA 01102-9045.
---
Just a quick reminder.....for those who would like an abbreviated class directory, please use the "contact us" button on the upper right hand of the home page. This listing has classmate names and addresses only. There are no emails shared or phone numbers shared. There are also a small number of people who requested that all of their information remain private. I will not divulge anyone's personal information without their permission. I will gladly contact a classmate for you and ask how (or if) they would like to be contacted. Please do not share their info with anyone else without their permission. Thank you.
---
---
How to Join
(It's free.........)
If you graduated from East Longmeadow High School in 1971, your name appears in the menu at the top of the page under the tab labeled "Classmate Profiles." Find your name, click on it, and you will be brought to the "Join Here" link. Follow the instructions on that page. If you have any questions, click on the "Contact Us" link at the top right of the home page. When you find your name on the Classmates list to create your profile, please include a narrative about your life since Graduation Day, June 15, 1971. Guest members are listed at the bottom of the profiles page. Thank you very much.
---
---
---
Please visit the other ELHS class pages on the Class Creator website. They contain a wealth of information, pictures, videos, recollections and much, much more. Offered are: 1964, 1970 and 1974. I extend a huge debt of gratitude to those class administrators for doing all the hard work for the rest of us to enjoy.